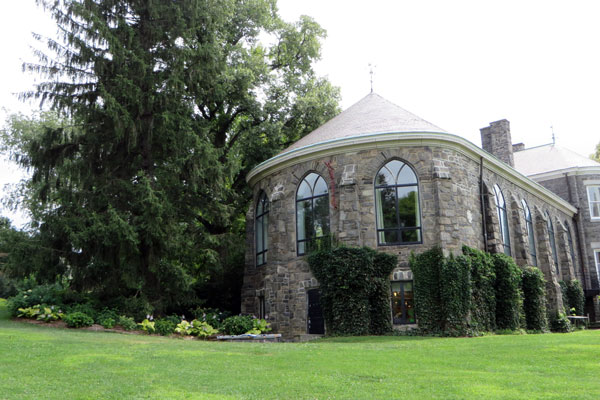 Wave Hill House & Master Plan
Bronx, New York
Clients: New York City Department of Design and Construction, Wave Hill, and Dattner Architects
Denisha Williams, Project Manager and Landscape Architect for Abel Bainsson Butz, LLP, 2013
Wave Hill House, which is on the National Register of Historic Places, is a treasured New York City landmark built in 1843 that has housed such illustrious tenants as Mark Twain and Theodore Roosevelt. Today, the house serves as the main visitor's center for this 28-acre public garden overlooking the Hudson River. The historic and architectural significance of this structure and its associated grand plantings called for an extreme sensitivity to site conditions and preservation issues in the design of an extensive renovation, completed in 2013.
Denisha Williams served as landscape architect and project manager on behalf of Abel Bainsson Butz, LLP during the renovation design phase. Working closely with architects and engineers on the team, she helped devise a plan to overcome previous drainage problems caused by the existing steep slope pitching surface water directly onto—and sometimes into—the historic structure. While protecting existing specimen Norway spruce and linden trees on this slope, the team designed a combination of new drainage structures, waterproofing, subtle slope regrading, and an understated revamping of historic masonry retaining walls and stairs to avoid future water damage. Reconstructed bluestone landings, masonry stairs, and new stair railings have ensured the ADA-compliant accessibility of this esteemed public building. All plans were approved by the New York City Landmarks Preservation Commission.
The team also updated the Wave Hill Master Plan during the course of the project.